Agbar
At Agbar, we understand the full water cycle as a social water cycle: a model based on quality, sustainability, innovation, excellence, solidarity and alliances. The health of people and the planet guides all our work at Agbar. Our commitment is to preserve the resources that guarantee the sustainable future of the planet, the development of communities and the well-being of citizens to make a fairer ecological transition a reality.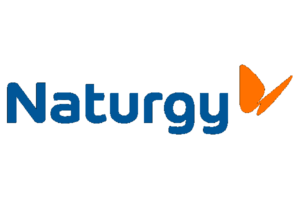 Naturgy
Naturgy is a multinational energy company committed to the sustainable development of society through an environmental policy focused on four work lines: climate change and energy transition, circular economy and eco-efficiency, natural capital and biodiversity, and environmental governance and management. A commitment that is reflected in the company's purpose: 'Transforming the world through energy, addressing with determination the challenges of the energy transition and the demands of society'.
CELSA Group
CELSA Group is Europe's leading producer of low-emission circular steel and is the largest circular supply chain in Europe. It recycles ferrous scrap to produce steel in electric arc furnaces, using the most sustainable technology available today, and valorises 94% of the by-products of its production process. Committed to sustainability, it works to provide a solution to the planet's greatest systemic risks: the depletion of resources and the fight against climate change. To this end, it has set itself the objectives of reducing its CO2 emissions by 50% and achieving 98% circularity by 2030 and completing its circularity and becoming a Net Positive and Zero Waste company by 2050.
Cementos Molins
Cementos Molins aims to create innovative and sustainable construction solutions. To achieve this, it has drawn up a 2030 road map to become a leader in the sector in Health and Safety, Climate Change and Energy, Environment and Nature, Circular Economy and Corporate Social Responsibility. These pillars of its sustainability strategy are supported by an action plan that aims to achieve results that have an even more evident and measurable impact on the well-being of our environment.
GCO (Grupo Catalana Occidente)
GCO (Grupo Catalana Occidente) is one of the leaders in the Spanish insurance sector and in credit insurance worldwide, which integrates responsible and sustainable management of environmental, social and economic aspects into its strategy.
Through its climate change and environmental policy, it is committed to a process of continuous improvement in environmental performance and pollution prevention, and through its Sustainability Master Plan it promotes and develops the initiatives necessary for the conservation of the environment as a key natural asset for economic development and social progress.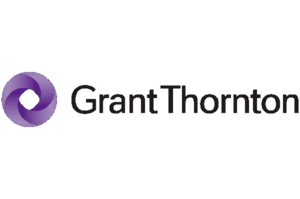 Grant Thornton
Grant Thornton is a professional audit, consulting and tax, legal and financial advisory services firm that belongs to one of the world's leading organisations and has 68.000 professionals in more than 140 countries. In Spain, a team of more than 900 multidisciplinary, cross-disciplinary professionals, with experience and business vision, provides services to more than 3.500 clients in 11 offices throughout the country. In addition, Grant Thornton is a founding partner of IMPACT2030 and in 2018 Peter Bodin, CEO of Grant Thornton International, was appointed chairman of the board of this initiative. This is a private sector-driven coalition of organisations that aims to guide the skills, experience and passion of its professionals on a voluntary and altruistic basis to help the United Nations achieve the Sustainable Development Goals.
Flax&Kale
Flax & Kale is a healthy food brand with over 40 years of history, aiming to make food a key factor in solving the equation between people's health and the sustainability of the planet. That is why its mission is to become a driver of change through tasty, healthy, and sustainable food. And to make this possible, the company's activities are aligned with the two most demanding international standards: B Corp and the United Nations Sustainable Development Goals, seeking to ensure that its products always have a triple positive impact on people's health, community prosperity, and planet sustainability.
GIA Group
Global Impact Assets is an independent financial advisor that structures financing solutions for large-scale infrastructure projects in global markets.
They employ a strict Project Finance approach, impact strategy, and risk management program for all their projects. The combination of these three pillars (impact strategy, risk management, and Project Finance) provides a solid foundation to attract capital providers.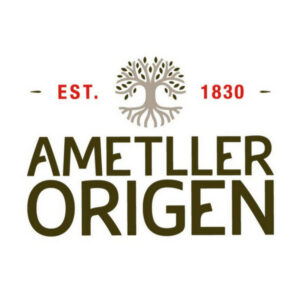 Ametller Origen
Ametller Origen Group is a food company specialized in high-quality fresh and processed products. Leveraging their experience as farmers and producers, they have established a vertically integrated business model, controlling the products they offer in their stores from the source, including fruits, vegetables, and processed goods. The Group employs over 3400 workers and owns farmland and fruit orchards along the entire Mediterranean region, as well as a central workshop for processed products in Olèrdola. Since its inception, Ametller Origen's mission has been to promote a healthier and more sustainable lifestyle by providing access to nutritious, enjoyable, and clean food.

Copisa
Copisa is a business group with over 60 years of experience, a leader in sustainable construction in the field of infrastructure, industrial construction, rehabilitation, and energy efficiency. Based in L'Hospitalet de Llobregat (Barcelona), it is a reference in its sector thanks to its extensive portfolio of projects executed in Europe, North Africa, Central America, and South America. With a team composed of expert professionals, Copisa focuses on innovation linked to sustainability to contribute to improving the quality of life for people and the health of our planet, considering the application of ESG criteria as key in its business model.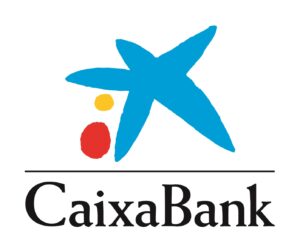 CaixaBank
CaixaBank is the leading financial group in Spain with a strong historical link to the social impact of its activity, which makes it responsible for promoting a positive economy for the well-being of people. To this end, the bank has developed a Sustainable Banking Plan, part of CaixaBank's Strategic Plan 2022-2024, which sets out its proposal to contribute to solving challenges such as the promotion of sustainable finance, inequality, climate change and unemployment.
Sustainability is one of the three pillars on which the entity is based to achieve the Group's results and three ambitions are established: to drive the sustainable transition of companies and society, to lead the positive social impact and favour financial inclusion, and to promote a responsible culture by being a benchmark in governance. CaixaBank also aims to mobilise 64,000 million euros in sustainable finance by 2024.

Boscat
BOSCAT is the Catalan federation of associations of forest owners dedicated to the revitalization of sustainable and joint forest management to adapt Mediterranean forests to climate change and prevent forest fires. It works to create social and environmental impact through vocational training for young people at risk of social and labor exclusion, the promotion of the bioeconomy, the circular economy and the active preservation of forests and their ecosystem benefits.

Seastainable Venture
Seastainable Ventures is the leading Venture Builder platform in the Mediterranean and Southern Europe. Our mission is to connect science, business and society, to promote projects that help the recovery, regeneration, enhancement and sustainable management of marine natural capital.
Seastainable Ventures also manages the Mediterranean Office of the World Ocean Council.
SEAREG
The SEAREG Foundation aims to build sustainable and scalable models for reforestation and regeneration of the marine environment, driving research and building bridges of collaboration between all social agents, for an integral sustainable development (social, economic and environmental).
The Foundation is now promoting a project for the large-scale recovery of the Mediterranean, which will be financed with a disruptive model based on monetization, ecosystem services and restored natural capital.

Ocean Ecostructures
Ocean Ecostructures is a company specialized in the design and implementation of marine biodiversity regeneration systems through the application of state-of-the-art scientific innovations, such as the Bio Boosting System (BBS) technology.
Ocean Ecostructures offers solutions to compensate and mitigate the human impact against the destruction of marine habitats, helping to recover ecosystems and especially biodiversity, incorporating solutions based on nature and assessing the positive impact through novel digital technology.
Mi grano de arena
Migranodearena is a foundation that promotes citizen participation in favour of social and environmental causes through digital tools and innovative projects. The migranodearena foundation promotes sustainable social and environmental development among civil society (individuals and companies) through the following lines of action: a) helping to raise funds to finance social and environmental projects through the crowdfunding platform, b) promoting effective actions for environmental conservation and the fight against climate emergency, c) promoting the Circular Economy, through the reduction, reuse and recycling of surplus business.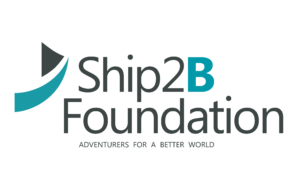 Ship2B Foundation
The Ship2B Foundation was founded in 2013 with the aim of promoting the Impact Economy, a new economic model that seeks to maximize the triple bottom line: economic, social and environmental. So far, the Foundation, through its acceleration and financing programs, has accompanied more than 250 startups and social entities that have mobilized more than 100 million euros; it has worked with more than 30 large organizations to integrate impact in its value chain and help private foundations and public agencies to design and implement strategies to boost the impact economy; and it has one of the largest impact investment networks in Spain formed by business angels, venture capital firms and family offices, among others.

vimet
vimet is a consulting company born in 2020. Its purpose is contributing to the improvement of businesses impact, through consulting projects with SMEs throughout the territory. vimet's methodology allows companies to integrate sustainability into their day-to-day activities by implementing an improvement cycle, and developing needed skills and abilities to promote positive impact (boosting impactability).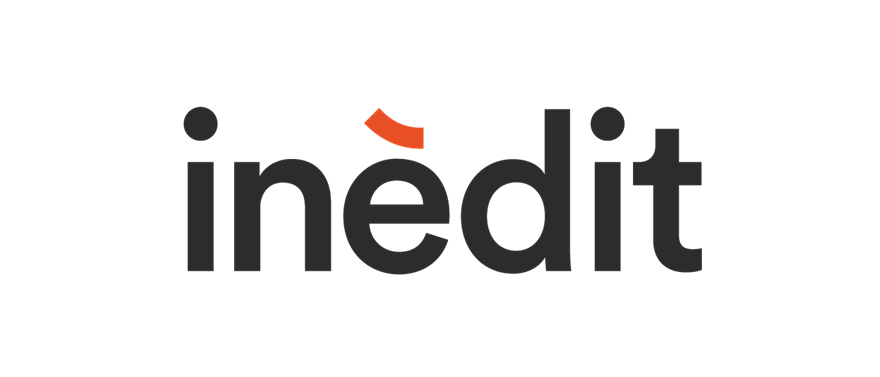 Inèdit
Inèdit is a strategic eco-innovation study born from the pioneers of industrial ecology, Life Cycle Assessment (LCA) and ecodesign at the Autonomous University of Barcelona. He has more than 14 years of experience accompanying organizations in circular economy projects through a multidisciplinary team that combines sustainability and design. Inèdit believes in innovation and collaboration as a lever to drive change towards a sustainable production and consumption system that is compatible with the limits of the biosphere. That is why the objective of this research and advice space is to inspire, empower and accompany organizations to face the challenges and achieve the opportunities posed by the circular economy and decarbonization. More than 400 customers have already relied on our solutions to integrate sustainability into their value proposition.
Co-enable Advisors
Co-enable Advisors is a strategy and business consultancy focused on the Levante area with extensive experience in the port sector. Its approach stands out for integrating sustainability and the concept of Shared Value in the strategies of its clients, as well as involving and involving people in the process, generating an alignment and commitment to the resulting strategy that facilitates its implementation, the long-term sustainability of the organization and the generation of positive impacts on the environment.

AKIS
AKIS International is a provider of technical services for the agri-food sector: Consulting, training, R+D+i and international cooperation. The sustainable management of production resources (especially water and nutrients), technological integration and the application of the principles of circular bioeconomy for the development of new products and value chains constitute the company's identity signals.
AKIS is the technical partner of agri-food companies concerned about innovation that generates value in a sustainable way, with an experience of more than 10 years improving the future of food in the Mediterranean, Latin America and Asia.

Centre for the Study of Mediterranean Rivers (CERM)
The Centre for the Study of Mediterranean Rivers (CERM) is dedicated to scientific research and knowledge transfer, environmental education and scientific dissemination, and the conservation and restoration of rivers and other inland aquatic environments. It is attached to the University of Vic – Central University of Catalonia (UVic-UCC) and, at the same time, it is the environmental area of the Ter Museum (Manlleu, Osona). It is part of the Aquatic Ecology Group of the UVic-UCC (SGR 2021 00925) https://mon.uvic.cat/aquatic-ecology and is linked to the Inter-University Chair of Water, Nature and Well-being https://www.catedraaigua.cat.
Forest Science and Technology Centre of Catalonia (CTFC)
Forest Science and Technology Centre of Catalonia (CTFC) is a public research centre attached to the Government of Catalonia. The CTFC aims to contribute to science in the fields of sustainable forest management, biodiversity and circular bioeconomy. The research carried out focuses on key aspects such as the balance of functions of the natural environment, adaptation to climate change and competitiveness along value chains.
Collaborating organisations

Foment del treball
Foment is a key social actor in the economic and social development of Catalonia and Mediterranean Europe, with the clear mission of defending the interests and Catalan business initiative, promoting a favorable environment for productive activity in dialogue with public authorities and representatives of civil society.
A model in social concertation, promotion of debate, dissemination of knowledge and training of future entrepreneurs, the institution is synonymous with a pioneering, respected and valued organization.