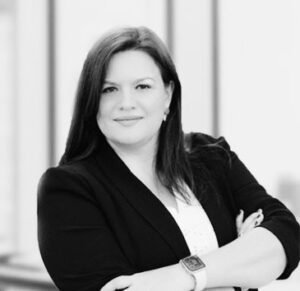 Maria Maso Bove is a business-oriented entrepreneur and investor who combines her passion for innovation to support early stage start-ups while investing in diverse founders.She has lived in five countries (SPN, FR, UK, NL, USA) and has dual citizenship (US and SPN). She has a long track record and corporate career in IT strategy, IT service management, mergers and acquisitions, and global IT program manager for several Fortune 500 companies, focusing on financial process improvements with an international perspective.
Deputy CEO of the Ship2B Foundation. Her mission is to drive the Impact Economy, an economic model in which the main purposes of startups, companies, investors and organisations is not only to maximise profitability, but also to improve their social and environmental impact.
Founder of the Business Angel Minority Association (baMa), closing the investment gap in minority-led startups or startups targeting minority-driven markets and building a growing network and community of Business Angels. As CEO at Building Bridges, she supports immigrant entrepreneurs in gaining access to the United States.
HCC Business Advisor and Associate Professor at Aula Magna (Ethics and Sustainability) helps entrepreneurs to scale their businesses. As an executive of the Diversity Investors Academy, her goal is to educate and activate new Business Angels in the USA and Europe.
She has the ability to listen carefully and identify everyone's strengths. As a leader, she encourages people to be better than they ever thought possible, cultivating confidence from day one.
Maria has received different awards in the USA: (1) Solo Mujeres Magazine with the Mujer Latina 2020: Investment Support Award, (2) by the Houston Business Journal with the Women who Inspire 2020 Award, and (3) by the Houston Business Journal. Exponential Listings being the DEI Houston 2020 Champion.
It aims to support the development of European and American innovation ecosystems with its extensive international background, professional experience and global network.