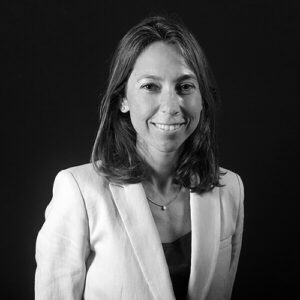 Since joining Palladium in 2005, she has worked as a consultant on numerous projects to define and implement strategies in the public and private sectors. For seven years she has led global knowledge management at Palladium, and designed and coordinated the process of capturing information and project results.
She is currently focused on positive impact strategies to improve community resilience and natural capital.
Prior to joining Palladium, she worked at INDRA GROUP as a project leader in consulting assignments, with a focus on developing strategic, e-business and organisational plans for leading organisations in Spain.
She holds a BA and MBA in Business Administration from ESADE (Barcelona, Spain) and has been an MBA exchange student at the Graduate School of Business (GSB) at the University of Chicago.